While in Jutland, I was so lucky to get hold of an old industrial "Emergency Exit" sign, that I expect has been hanging in a factory, or some other large building.
It's no less than 100×60 cm.
When I bought it, the power cord had been ripped out, but the rest of the electronics were intact.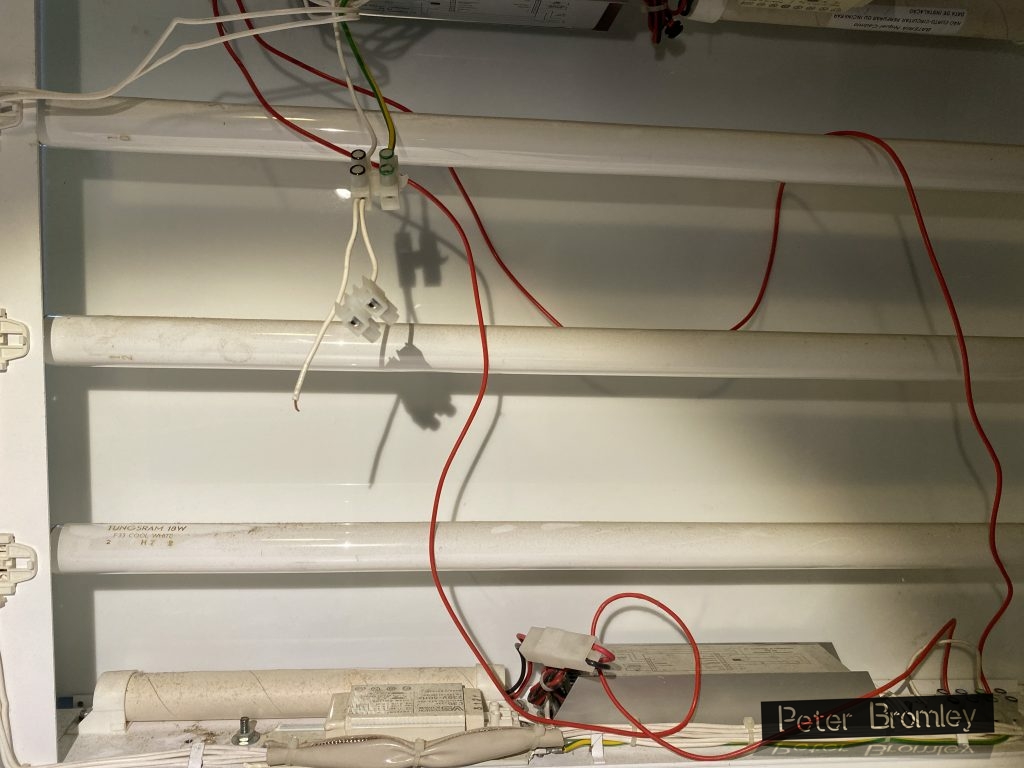 The batteries that keep the lights on, when the power is cut were from April 1993, and from labels on the internals, I'd guess it was produced in Spain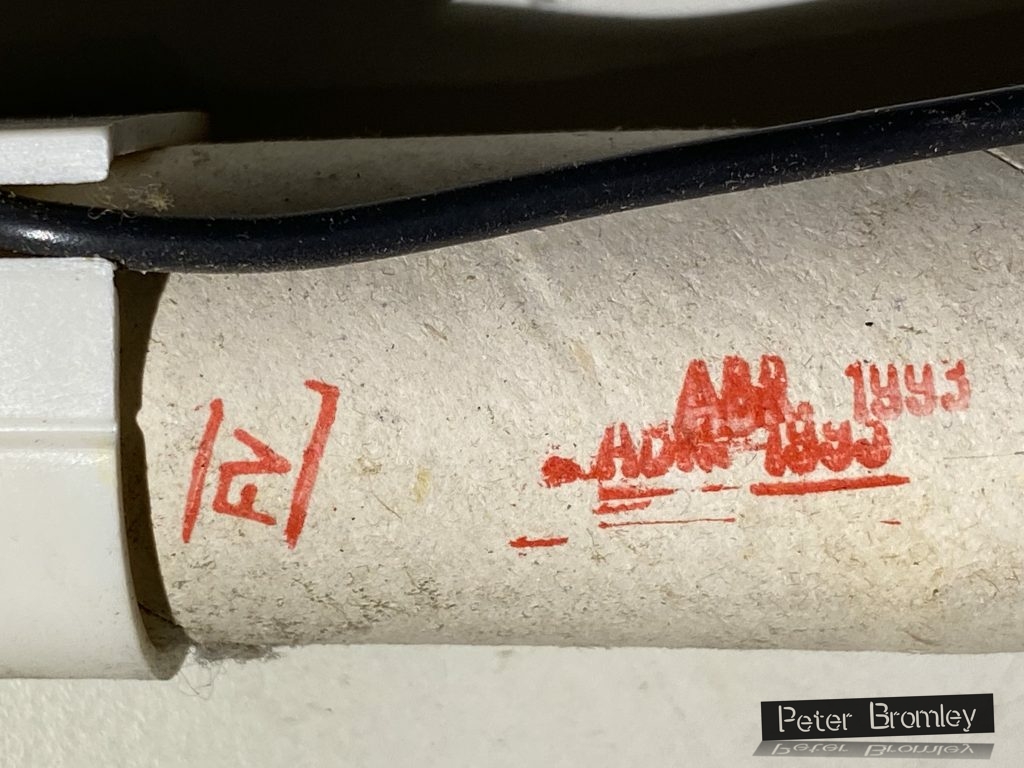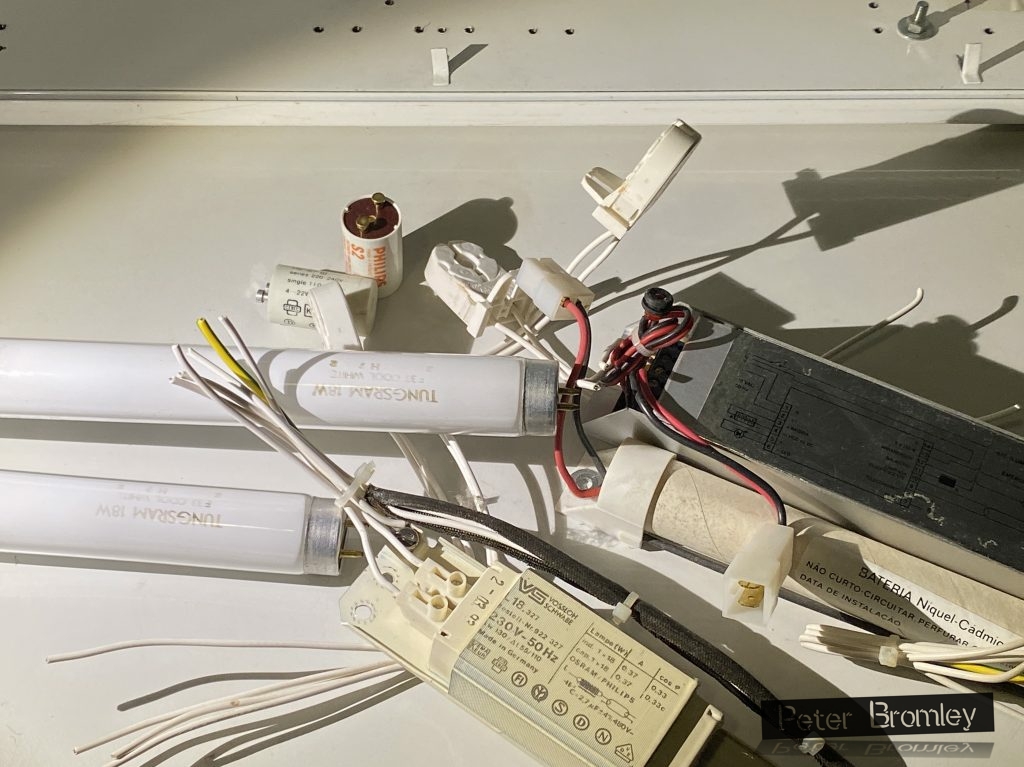 After removing all the original wires, batteries, fluorescent tubes and other stuff, it was ready for the LED's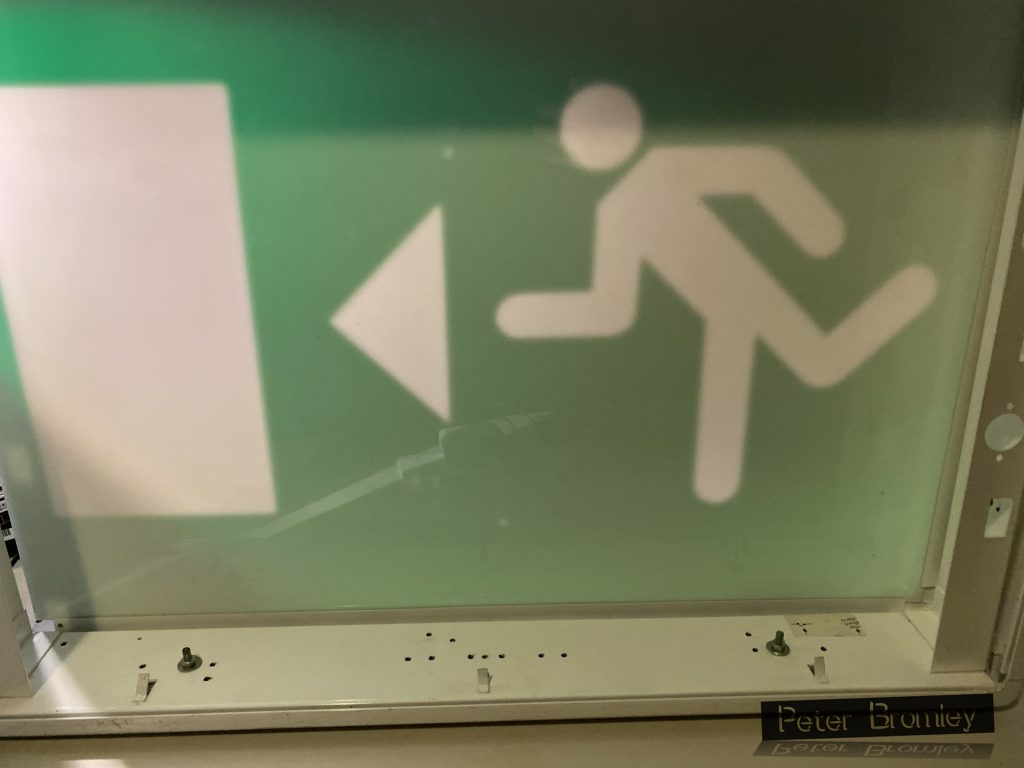 After mounting the LED lights, the new lamp was finished.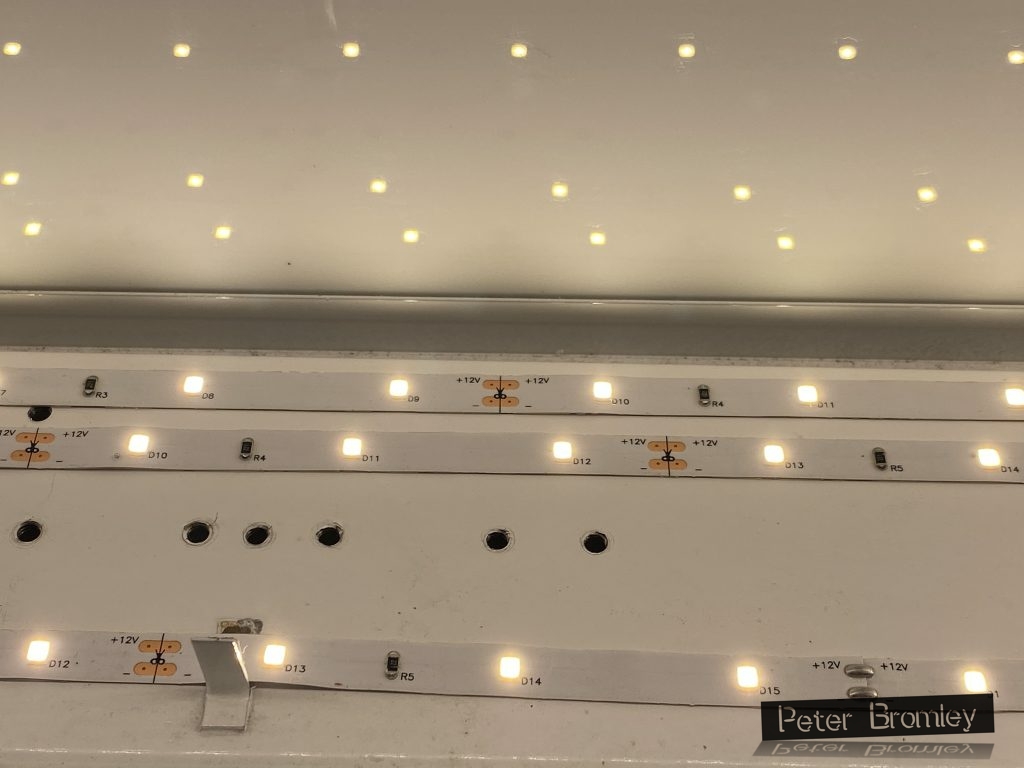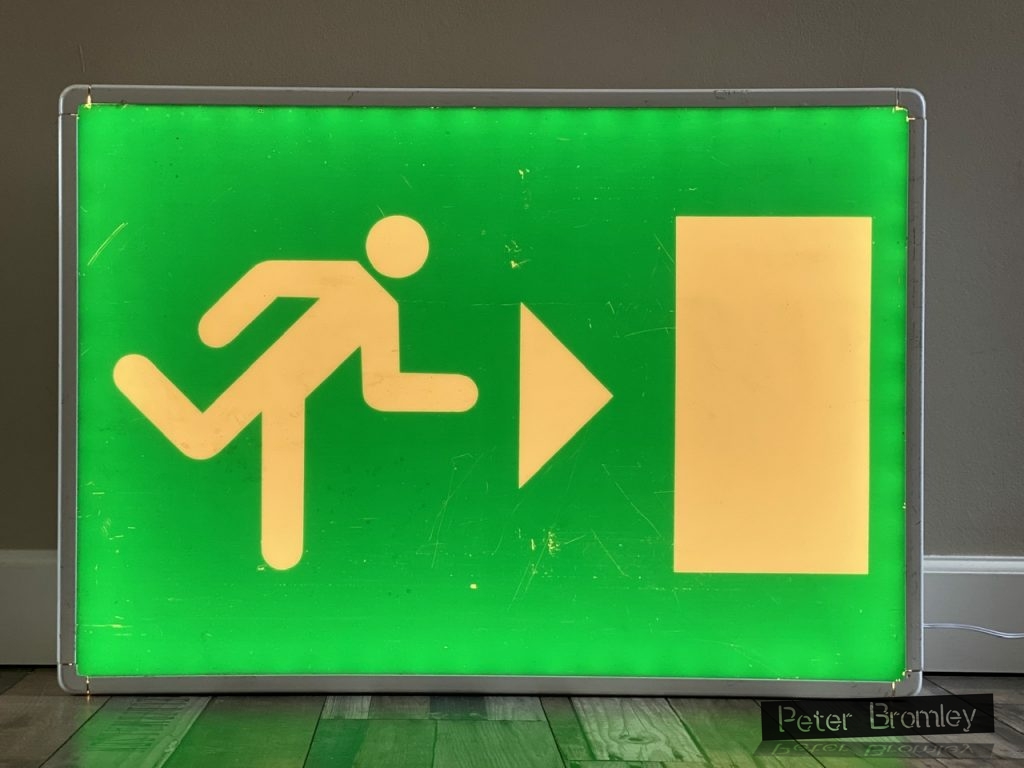 I love the result!